CLxLIVE Ep 3. // Don't F* It Up: Scaling Culture in Growth Organizations
October 23, 2017 @ 11:00 am

-

12:00 pm

PDT
Listen in to CLxLIVE, an online conversation* where culture builders can watch as leaders air their thoughts on the intersection of culture and business.
Research shows that without foresight and guidance, startup cultures weaken with growth. It's hardly noticeable at first, but as the organization scales, employees loose touch with the who's and what's that make the organization work. If leaders aren't intentional about culture as they scale, their organizations lose the core glue that can attract and retain passionate employees. In our October episode we will talk about how to be intentional about culture when you're growing fast and trying to scale with Kat Steinmetz Director of Learning & Development at Stitch Fix and Andrew Chau Co-Founder, Boba Guys.
---
*Register for a seat and we'll send you all the details about how to log on for the event.
---
About our experts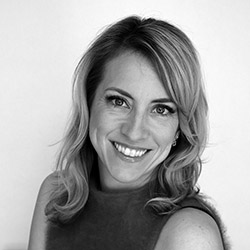 Kat Steinmetz
Director of Learning & Development, Stitch Fix

For over 15 years, Kat Steinmetz has been a leader in learning and talent development, building rockstar teams, and driving organizational culture programs. A dynamic, positive energizer, Kat excels at internal communications and facilitation, creating innovative and experiential programs, and developing leaders to their fullest potential. She is the former Head of HR for Burning Man Project and is currently the Director of Learning & Development at Stitch Fix.
Kat holds a BA in Social Sciences from Washington State University, studied fine art photography and painting at the University of Minnesota, Minneapolis and is Lightyear Leadership certified.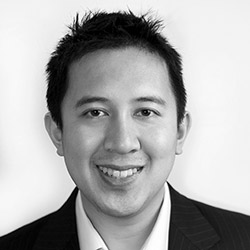 Andrew Chau
Co-Founder, Boba Guys

Andrew Chau is co-founder of Boba Guys and Tea People USA, a Inc. Magazine 500 award recipient. He has been featured as an top emerging business leader on CNN, New York Times, Wall Street Journal, Vogue, and NPR. He is also a handpicked member of Leaders Forum and Asian Center for Commerce & Entrepreneurship, initiatives from President Obama's AAPI Commissioners Council.
Prior to a career in Consumer Product Goods and corporate marketing (Wal-Mart, Clorox, Leapfrog), Andrew co-founded and exited his first startup in 2011. Andrew is also a freelance writer and small business adviser with a column on Huffington Post. He has his undergraduate and graduate degrees from UC Berkeley. He and his wife Kelly live in San Francisco.